QQ International 5.0.10 for Android
Aug 19, 2014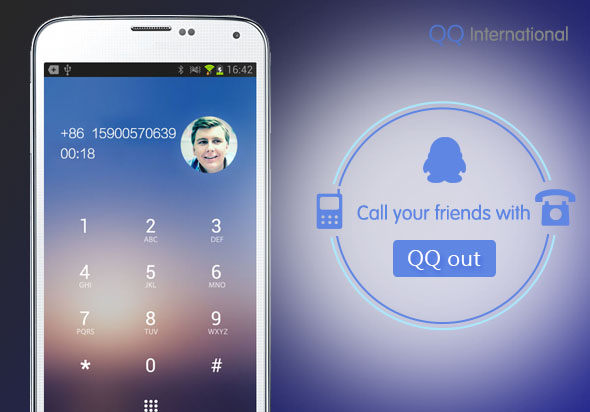 The latest Android version, QQ international 5.0.10, is officially released. We appreciate your downloading!
What's New in Version 5.0.10
- New Android Design. Focus on VoIP Calls.
Based on the older version, the new one was improved for optimizing its Android interface. The biggest breakthrough of this Android version is QQ Out, supporting the VoIP calls, same as iPhone 4.6.12. With text messaging, voice messaging, video messaging, VoIP is an advance for communication, which offers QQ users a full range of communication experience. For oversea students, business people and oversea Chinese, QQ Out offers a closer way of communication, shortening the distance with family.
- Call Friends at A Low Rate
For user's convenience, we design a QQ Out button at the default interface. If you connect QQ international with your contacts, you can talk with your friends through QQ platform at a low rate.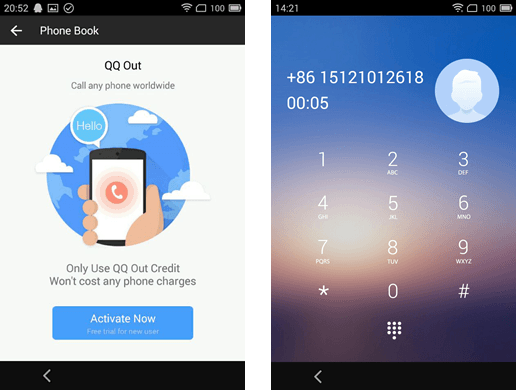 - Simple and Easy to Operate
QQ Out has a simple call interface, easy to call landlines and mobiles. And it is also convenient for users to check call history.
- Group Video Calling with Animated Emotions
In this version, QQ international supports group video calling. You can add up to 50 people. In addition, you can enrich your conversation with our funny animated emoticons!
---
Download QQ International from Google Play
Questions? Feedback? Suggestions?
Email: qqi_android@tencent.com
Website: http://www.imqq.com
Facebook: https://www.facebook.com/QQInternational
Weibo: http://weibo.com/qqintl