QQ International for Android 4.6.12
May 30, 2014
Today we've just released the newest version of QQ International for Android (4.6.12). Download it now from Google Play.
With this release you have a whole new UI, support for Simplified Chinese, improved voice chat, and better performance across the board.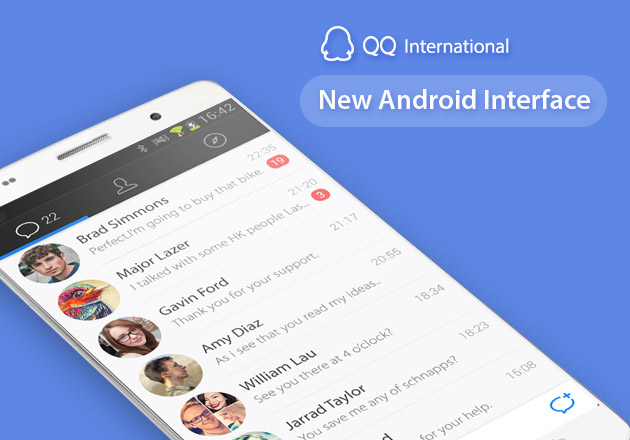 What's New in Version 4.6.12
- New Android Interface
Here we have introduced some major changes and you'll immediately notice them. Doesn't it look much better than before? Now the app sports a snazzy UI familiar to all Android users. It's much easier to use and feels more responsive. You'll love it.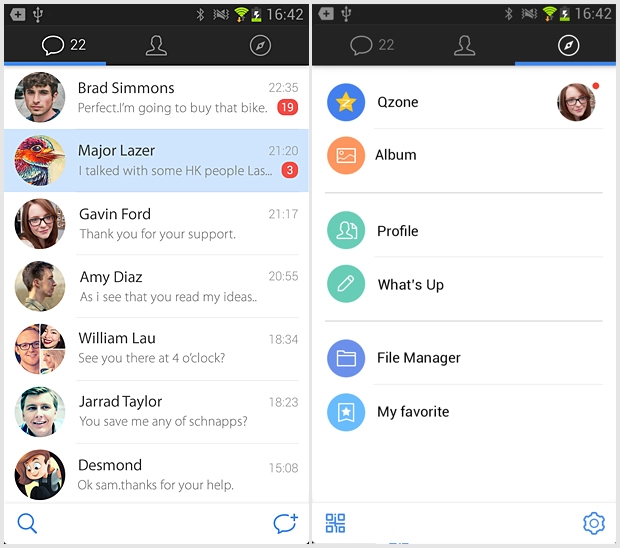 - Simplified Chinese
We listened to our Chinese-speaking users spread across the globe and decided to add support for Simplified Mandarin Chinese! You can choose your language settings from the login screen or from Settings -> Language.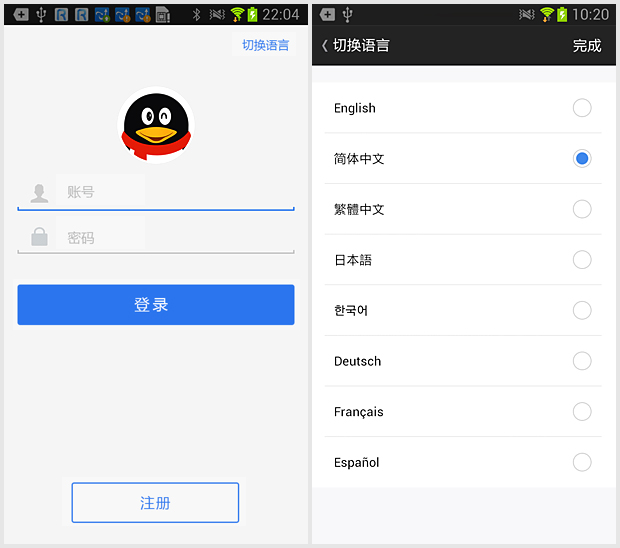 - Improved Voice Chat
The redesigned voice messaging interface makes it easier to have conversations with your friends on QQ International.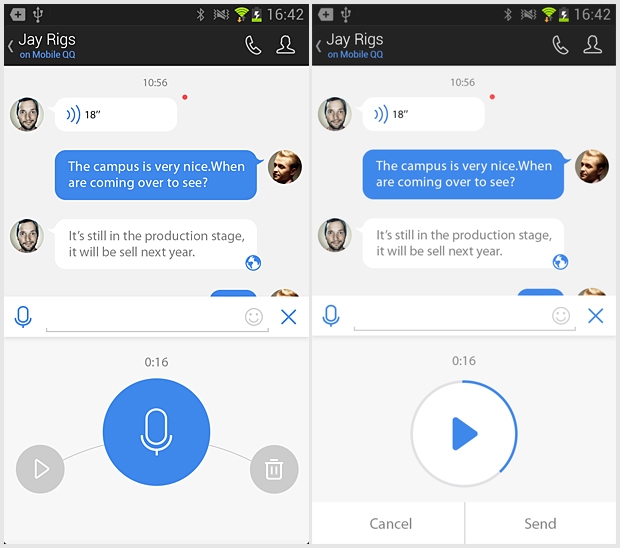 - Better Performance
We have tweaked and optimized our code. Using an older phone? QQ International should now run noticeably faster. And yes, we've also made the installation package smaller (17.4MB).
---
Download QQ International from Google Play
Questions? Feedback? Suggestions?
Email: qqi_android@tencent.com
Website: http://www.imqq.com
Facebook: https://www.facebook.com/QQInternational
Weibo: http://weibo.com/qqintl